How trading down can help save you money and live a little
Wed 18 Oct 2023
As the cost-of-living crisis continues to impact the UK, many of us are looking at where we can make savings to help us enjoy life a bit more. With average mortgage interest rates at a level not seen for around 15 years and high energy prices, a lot of people are considering downsizing or changing the type of home they live in to reduce those costs.
In addition, for those heading towards retirement, there may be some concern about how much income a pension is going to provide in the future. The State Pension Age Review 2023 revealed that that the ratio of pensioners to working-age people in the population is increasing rapidly, which could present an affordability problem for the Government. So it may be well worth considering trading down from your current home and freeing up some equity to support your income in retirement.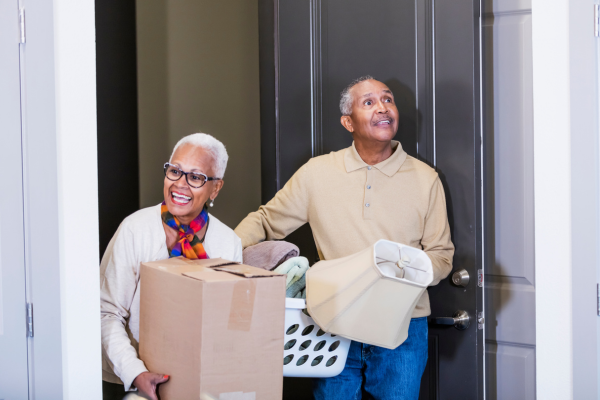 You may be surprised how much equity is in your home!
The past few years have seen good growth in the property market overall, with houses increasing in value particularly well through the pandemic.
According to Land Registry data for the UK as a whole, over the five years from July 2018 to July 2023:
For all property types, there was an average increase in value of £58,637 / 25.3%
Detached properties went up by an average of £108,357 / 31%
The average semi-detached home increased in value by £63,561 / 29%
Flats and maisonettes, on average, went up by £22,548 / 10.8%
And Nationwide's data shows that in just the three-and-a-half years between Q1 2020 and Q3 2023, the average UK detached home went up by 23.8%, with semi-detached properties up by 21%.
Of course, these are just average figures, but if you haven't had your property valued in the last year or so, it's well worth finding out how much equity you now have. One of our experts will be happy to give you an up-to-date market appraisal – just contact your local branch in Cyncoed, Pontcanna, or Roath to arrange a free appointment.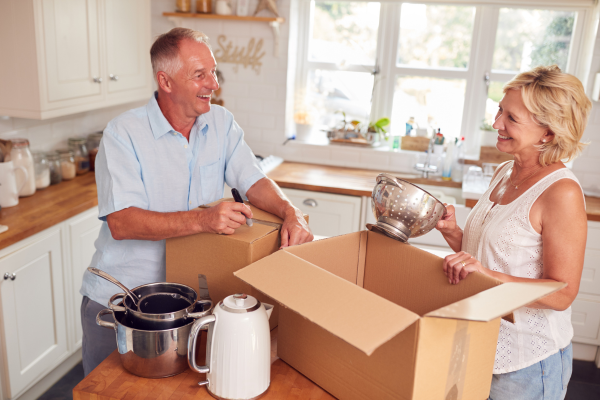 5 different ways you can trade down to reduce your ongoing property costs
Move to a smaller property
This is what most people think of when they hear the term 'trading down' – and downsizing is one thing you can do to free up some money to spend on things you enjoy. Moving to a smaller home will reduce the amount you spend on utilities and because it's likely to be cheaper than your current home, you may also be able to get a lump sum of money from releasing equity.
Move somewhere cheaper
If you need all the space you currently have, you could look at moving to a different area where properties are cheaper, which could significantly reduce your mortgage costs. And if you're moving out of a city, that might also remove the temptation to spend on things you don't need to. If there isn't a designer boutique or even a coffee house or take-away nearby, you could be amazed at how much extra money you have left in your pocket each month!
Build a home
Rather than trading down, this is 'trading across'. Buying land and building your own home could be around 30% cheaper than buying a newly-built property of the same size from a developer. And because everything is within your control, you can ensure it's as energy efficient as possible, with low running costs.
Move to a different type of accommodation
Flats are generally better value for money per square foot than houses, as price inflation is lower, so you needn't necessarily trade down on space. And because you tend to benefit from ambient heat from the surrounding flats, you often find you use the heating less. Flats can also make a better 'lock up and leave' home, so if you're keen to travel more, they can be a better proposition as a home base than a house.
Or, if you haven't considered a park home before, they are well worth looking at as many offer a very good standard of living for an affordable price. They're located in secure communities and can be relatively cheap to run – and because they're single-story, accessible homes, they can be ideal for retirement.
Switch from owning to renting
Although your monthly rent is likely to be higher than an equivalent mortgage payment, a big upside to renting is that you don't have to worry about any ongoing maintenance and repair costs for the dwelling – that's your landlord's responsibility. If you've built up a good amount of equity in your home, you may be able to invest some of that and generate a return that subsidises your rent – and have a lump sum that you can tap into to enjoy more holidays, upgrade your car, etc.
In all these cases, it's important to check the ongoing costs to make sure that 'trading down' will definitely save you money. For instance, a flat may be cheaper to buy, but there will be service charges that could amount to several thousand pounds a year, so do your research and take advice from local property experts who can help you understand all the costs associated with each different type of home.
If you would like any advice, or to find out more about properties currently available in your area or further afield, just contact your local branch in Cyncoed, Pontcanna, or Roath and one of the team will be delighted to help.
Share